Official TMC Reviews > Tue, 12-11-12
Album Review: Various Artists - Iowa City Song Project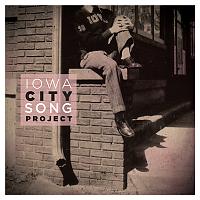 Author review
Musicianship

4.0
Vocals

4.0
Lyrics

4.5
Production

4.0
Originality

4.0
Reviewer Bias

4.0
Average 82%
There are no ratings to display
Iowa City Song Project
Various Artists
In September of 1912, William and Etta Englert built a theatre in downtown Iowa City with the intent of besting the finest movie palaces that had been sprouting up in the booming economy of the early part of the century. The Englert Theatre played a large role in redeveloping the city at the time and would remain a beacon of culture in a town that has had no lack of it. In 1999, the theatre was to be sold, effectively ending the theatre's monumental status within the city. A group of citizens and local businesses banded together to prevent such events, and in 2004, the Englert Theatre came back stronger than ever and has been as active as ever since that time. Acts ranging from Neko Case to Jeff Tweedy to Yo La Tengo to Greg Brown to Mike Birbiglia to Drive-By Truckers have passed through the theatres doors ever since.
With the theatre back on solid footing, the next logical step would be the celebration of its 100th anniversary. To honor the anniversary, the theatre commissioned songs from Iowan artists inspired by Iowa City, the results of which have become the
Iowa City Song Project
. To the outsider, a 31 track ode to a relatively small liberal bastion in the middle of nowhere may seem like folly, but those that have spent even a passing amount of time in the music scene knows why this was made. National figureheads like William Elliott Whitmore and Greg Brown made their names in the dimly-lit confines of places like The Mill, while newcomers such as Mumford's, Alexis Stevens and countless others are in the process of doing the same. Once one peels back the layers of our lovely little city, a surprisingly dense music scene can be found, and the
Iowa City Song Project
proves this in spades.
The main concern when coming across such a compilation has got to be whether or not the wide range of artists could make a coherent listen. All compilations revolve around some sort of unifying thread, such as a movie soundtrack or a Best of the ______ anchor, but a geographical hook is a new one to me. There's nothing here along the lines of a giant fight scene in The Avengers to wrap a series of detuned, bro-rock songs around, but somehow, the conceit of Iowans making songs about Iowa is a perfect one. It's the conceit that manages to tie everything together, whether it's Alex Body's quirky pop-rock opener "The Rules of Summer" or the rusty gate croak of Bo Ramsey's "No Place Like Home".
Most of the music here is of the singer-songwriter breed, but that's by no means all that's here. Local hero Will Whitmore provides one of his most grizzled vocal performances on the bootlegging tale in "Run, Johnny, Run" and Greg Brown provides even more raspy Americana in "Summer Sun". Later on, The Poison Control Center and Emperor's Club bring red-line rock and roll in "Old Capital City" and "Strings", respectively. Left-field electronica even makes several appearances, usually forming some sort of interlude to prevent the songs from blurring together. Over the course of a 31 song compilation, this is a legitimate worry, and the tracks work perfectly in that respect. Rene Hell's "A Short Walk" is particularly jarring, and Wet Hair's starry "The North Dodge Alley" is the perfect respite after the three song punch of PCC, Emperor's Club, and Samuel Locke-Ward. Even though the album veers wildly through all sorts of genres, it never feels disjointed, and that common love of the city keeps everything on the same path.
Despite great offerings from bands I already love, such as Mumford's track "The Sky is Our Mountains" and Christopher the Conquered leaving his comfort zone with "We're So Lonely", I've found the tracks I respond to most are the ones I didn't see coming. Brooks Strause's "Strange City" feels like a bizarre Midwestern Bruce Springsteen that refuses to stay in any common meter. The Feralings' "Gasoline" is a soaring take on bluegrass, and The Lonelyhearts' "Ashtray" feels like a long-lost alt-rock hit from the mid-nineties. But, even there's scads of great and surprising tracks on here, Alexis Stevens' "Unsteady Youth" is the crown jewel. Never before have I heard post-collegiate romance distilled so perfectly or beautifully, and it completely lacks any of the whine or pretentiousness that so many broken-hearted singers bring to the table. It also manages to be the best example of the way the album is able to twist little bits and pieces of the city into the songs without sticking out like a sore thumb. Those of us that are from around here will know exactly what bars she's singing of and the precise kind of "Unsteady Youth" that she's referring to, but it's never so inside baseball that it becomes impenetrable for the newbies.
While some of the digital-only tracks could have probably been left off without notice, and the first half's focus on folk does drag the album a little bit, the
Iowa City Song Project
is unquestionably a success. It manages to take a truly unique concept and execute that idea as best as it could have been done. Even if you're not from Iowa City or even Iowa, I'd like to think there's a very good chance you'll find more than a handful of songs that you'll love. My only real complaint is that there isn't enough - Slut River, Little Ruckus, Supersonic Piss, NERV, Trouble Lights, Love Songs for Lonely Monsters, Mantis Pincers, Nethervoid and countless others are conspicuously absent. Perhaps in the future, Maximum Ames will put out another compilation like this, but until then, the
Iowa City Song Project
is a wonderful listen. It's also a reminder that every city has great music on every level, from the biggest theatre to the grimiest basement...so go find your city's scene.
Grade: B+
Tracklist:
1. "The Rules of Summer" – Alex Body
2. "Strange City" – Brooks Strause
3. "Summer Sun" – Greg Brown
4. "Help Thy Brother's Boat Across" – David Zollo & The Body Electric
5. "Doesn't Take Long" – Pieta Brown
6. "Run Johnny Run" – William Elliott Whitmore
7. "A Short Walk" – Rene Hell
8. "Up The Street From You" – Sam Knutson / Milk & Eggs
9. "So It Goes" – Caroline Smith & Jesse Schuster
10. "No Place Like Home" – Bo Ramsey
11. "Death Buggy" (House of Large Sizes cover) – Samuel Locke Ward
12. "Old Capital City" – The Poison Control Center
13. "Strings" – Emperors Club
14. "The North Dodge Alley" – Wet Hair
15. "Drought" – Cuticle
16. "We're So Lonely" – Christopher The Conquered
17. "Gasoline" – The Feralings
18. "Unsteady Youth" – Alexis Stevens
19. "Ashtray" – The Lonelyhearts
20. "A Town of Tin Crowns" – Lwa
BONUS TRACKS
1. "Two Leather Boots" – Awful Purdies
2. "Hourglass" – Chasing Shade
3. "Water Changes Plans" – Tallgrass
4. "Mississippi River Town Blues" – We Shave
5. "Speak to Us of Love" – Skye Carrasco
6. "Handle With Care" – John Svec
7. "Wish I Could" – Flannel
8. "Iowa City, Make Love To Me" – Pete Balestrieri
9. "Max Yocum's Blues" – Liberty Leg
10. "The Sky Is Our Mountains" – Mumford's
11. "Corn Thrust" – The Tanks
| | |
| --- | --- |
| | |
| | |
| --- | --- |
| Review Tools | Search this Review |
| | |
| | |
| --- | --- |
| Posting Rules | |