March 17th, 2015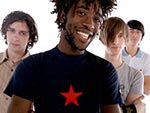 After going on hiatus in mid-2013, it looks like
Bloc Party
are back in action at work on a new full-length that would follow their previous LP
Four
and EP
The Nextwave Sessions
. Kele spoke with Veronica and Lewis at Triple J about the group's return and performed an acoustic preview of a new track called
"Exes"
. Take a listen to the full interview
here
and stream the live acoustic "Exes" ...
March 17th, 2015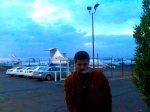 Drake
has enlisted comedian Kevin Hart, Big Sean, and the Forest Hills Drive Tour featuring J. Cole, YG, and Jeremih for 2015's
OVO Fest
in Toronto on the August 2-3 weekend. Drake will be performing with special guests, who have yet to be announced. You can grab
tickets
when they go on sale on March 20th.
March 17th, 2015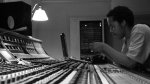 After a string of high profile sudden album drops from Azealia Banks, D'Angelo, Drake, and Kendrick Lamar over the last few months,
Earl Sweatshirt
is the latest in line to surprise us with a new full-length at a moment's notice. Earl's latest effort is titled
I Don't Like Shit, I Don't Go Outside
and it will be out on March 23rd. Check out the album art, tracklisting, and new music video for "Grief" below.
Earl Sweatshirt -
...
March 12th, 2015
Indie pop supergroup
The New Pornographers
will be making a run of European and North American tour dates this summer including festival stops at Sasquatch!, Primavera Sound, NXNE, and Pitchfork Music Festival Chicago. The band continue to support their 2014 album
Brill Bruisers
. Check out all of the dates below.
Tour Dates
05-22-2015 / Quincy, WA @ Sasquatch! Music Festival
05-29-2015 / Barcelona, Spain @ Primavera Sound
05-30-2015 / Utrecht, Netherlands @ Tivoli De Delling
05-31-2015 / Copenhagen, Denmark @ Vega
06-01-2015 / Aarhus, Denmark @ Fonden Voxhall
...
March 12th, 2015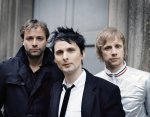 Muse
have returned with the announcement of a new full-length entitled
Drones
that will arrive on June 8th. The last album was 2012's
The 2nd Law
, which featured the smash "Madness". The band are streaming a promo single called "Psycho" and you can watch the lyric video below.
...
March 11th, 2015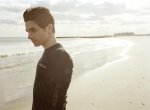 Emo heroes
Dashboard Confessional
and alt-rock powerhouse
Third Eye Blind
will be making a co-headlining tour through North America this summer in support of making the teen angst and sexually frustrated part in all of us very satisfied. It's been some time since either of these bands delivered a new album to us, so hopefully we'll hear some news on that front in the near future as well. For now, check out all of the tour dates below.
Tour Dates
05-29-15 / Jacobs Pavilion Nautica @ Cleveland, OH
05-30-15 / Farmer's Bureau Insurance Lawn at White River State Park @ Indianapolis, IN
05-31-15...
March 11th, 2015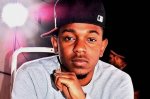 Kendrick Lamar
will drop his highly anticipated follow-up to 2012's
good kid, m.A.A.d. city
on March 23rd. The new album is called
To Pimp A Butterfly
and will feature the intense, excellent single "The Blacker The Berry". Take a look at the album artwork, listen to "The Blacker The Berry", and see the album's tracklisting below.
...
December 1st, 2014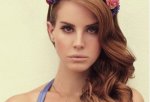 Lana Del Rey
and
Courtney Love
will join up for a Spring tour through the western United States starting on May 7th in The Woodlands, Texas. The two have only announced eight shows together before Lana continues through the rest of the country without Love. Del Rey released her latest album,
Ultraviolence
, earlier this year to much acclaim. Check out the dates below.
Lana Del Rey Tour Dates
05-07-2015 / The Woodlands, TX @ Cynthia Woods Mitchell Pavilion (with Courtney Love)
05-09-2015 / Dallas, TX @ Gexa Energy Pavilion (with Courtney Love)
05-12-2015 / Morrison, CO @ Red...
June 7th, 2014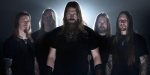 Viking Metal giants Amon Amarth have been crushing heads and leaving a trail of devastation in their wake for many moons, and they'll continue to do so this fall. With the recent
Deceiver of the Gods
still fresh in memory, the band will be hitting the road with the anthemic Sabaton and our favorite blackened thrashers in Skeletonwitch. The tour will be hitting smaller markets, so make sure to check out the arena-ready tour when it comes to you:
09/25 Riverside, CA – Riverside Municipal Auditorium
09/26 Santa Cruz, CA – The Catalyst
09/27 Sacramento, CA – Ace of Spades
09/29 Portland, OR – Wonder...
June 7th, 2014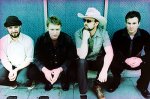 After much waiting and anticipation, the venerable Cake has been announced as the second headliner for this year's 80/35 Festival in Des Moines, IA. Also announced in the second wave of bands include Surfer Blood, Those Darlin's, Pert Near Sandstone, Boy and Bear, The Whigs, King Fantastic, and more. They join already announced acts such as Conor Oberst, Dr. Dog, and Ziggy Marley. The festival takes place July 4th and 5th in downtown Des Moines, and all pertinent details can be found at
www.80-35.com
.
...
June 3rd, 2014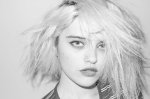 Live Review: Sky Ferreira w/ Trouble Lights
Blue Moose Tap House, Iowa City, IA, 5/8/14
Each year the University of Iowa tries to spur civic duty with the 10,000 Hours show. If one logs at least ten hours of volunteer work, one gets a free ticket to a concert. In the past, the show has featured such acts as Ben Folds, Cake, Guster, and Girl Talk. This year, our friends at SCOPE brought the rising Sky Ferreira to the Blue Moose Tap House.
Opening the show were our good friends in Trouble Lights. I've spoken at length about the duo in the past, and everything I have said remains true. ...