December 1st, 2014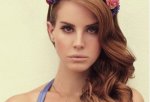 Lana Del Rey
and
Courtney Love
will join up for a Spring tour through the western United States starting on May 7th in The Woodlands, Texas. The two have only announced eight shows together before Lana continues through the rest of the country without Love. Del Rey released her latest album,
Ultraviolence
, earlier this year to much acclaim. Check out the dates below.
Lana Del Rey Tour Dates
05-07-2015 / The Woodlands, TX @ Cynthia Woods Mitchell Pavilion (with Courtney Love)
05-09-2015 / Dallas, TX @ Gexa Energy Pavilion (with Courtney Love)
05-12-2015 / Morrison, CO @ Red...
June 7th, 2014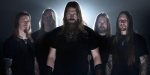 Viking Metal giants Amon Amarth have been crushing heads and leaving a trail of devastation in their wake for many moons, and they'll continue to do so this fall. With the recent
Deceiver of the Gods
still fresh in memory, the band will be hitting the road with the anthemic Sabaton and our favorite blackened thrashers in Skeletonwitch. The tour will be hitting smaller markets, so make sure to check out the arena-ready tour when it comes to you:
09/25 Riverside, CA – Riverside Municipal Auditorium
09/26 Santa Cruz, CA – The Catalyst
09/27 Sacramento, CA – Ace of Spades
09/29 Portland, OR – Wonder...
June 7th, 2014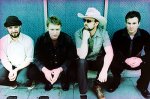 After much waiting and anticipation, the venerable Cake has been announced as the second headliner for this year's 80/35 Festival in Des Moines, IA. Also announced in the second wave of bands include Surfer Blood, Those Darlin's, Pert Near Sandstone, Boy and Bear, The Whigs, King Fantastic, and more. They join already announced acts such as Conor Oberst, Dr. Dog, and Ziggy Marley. The festival takes place July 4th and 5th in downtown Des Moines, and all pertinent details can be found at
www.80-35.com
.
...
June 3rd, 2014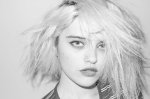 Live Review: Sky Ferreira w/ Trouble Lights
Blue Moose Tap House, Iowa City, IA, 5/8/14
Each year the University of Iowa tries to spur civic duty with the 10,000 Hours show. If one logs at least ten hours of volunteer work, one gets a free ticket to a concert. In the past, the show has featured such acts as Ben Folds, Cake, Guster, and Girl Talk. This year, our friends at SCOPE brought the rising Sky Ferreira to the Blue Moose Tap House.
Opening the show were our good friends in Trouble Lights. I've spoken at length about the duo in the past, and everything I have said remains true. ...
May 13th, 2014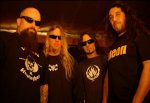 The past two Riot Fests in Chicago's lovely Humboldt Park have made me swear off that bigger, lamer festival farther east. Now in its tenth year, Riot Fest Chicago has broadened its horizons and started adding less so-called 'punk' bands and spread its wings to welcome everyone. The lineup this year is an absolute motherfucker, and you can find it below:
April 28th, 2014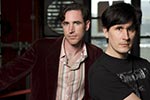 Live Review: The Mountain Goats (Solo), The Lonelyhearts
First United Methodist Church, Iowa City, IA - 4.21.14
For the second year in a row, our good friends at SCOPE have taken on the unique challenge of producing a show inside Iowa City's First United Methodist Church. The church has taken on an unlikely alter-ego as a sonically pristine place that houses some truly unique shows. Tim Hecker and Best Coast broke the venue open as one of the most unusual and amazing venues to see a show in the state, and SCOPE continued the trend with this year's iteration featuring The Mountain Goats and The...
April 9th, 2014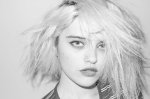 The University of Iowa brings an attempt to spur volunteering each spring in the form of the 10,000 Hours show. This specific show allows anyone with ten hours of documented volunteer work to get a free pass to the show, and these aren't some warmed over has-beens or never wills. The 10,000 Hours show puts great effort into booking things that will make the time worthwhile - Ben Folds headlined the inaugural show, and acts like Jack's Mannequin and Girl Talk have played in the years since. The idea has spread out to other universities, and if you get on the horse now, you can get your ticket to catch this year's show featuring
Sky
...
April 5th, 2014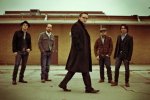 Live Review: Mission Creek Festival 2014 - Day 4
Jason Isbell, !!!, David Zollo & The Body Electric, Jason T. Lewis
By the time Friday's absolutely stacked and almost entirely sold out plate of shows rolled around, those of us that have gotten three nights of shows under our belt are starting to fade. Or at least I am. These things happen when you get old. The festival cares not about age, however - Friday is when the heavy-hitters come out.
The Head & the Heart, Jason Isbell, Kishi Bashi,
&
!!!
all sold out this year, and the crowds came out early for the biggest night of...
April 4th, 2014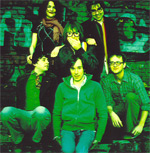 Live Review: Mission Creek Festival 2014 - Day 3
of Montreal, Dessa, Ark Life, Toki Wright & Big Cats, Dylan Sires & Neighbors
We're only three days into Mission Creek 2014, and already I have to eat crow. I recently reviewed
Dylan Sires & Neighbors
two albums from last year, and while I felt the band was talented, I just didn't connect as strongly to the albums as I had hoped. The group's opening set on Thursday proved that yet again, I most likely have had my head up my ass. Everything that I had found fault with on record was rectified live. The band was able to deliver the...
April 3rd, 2014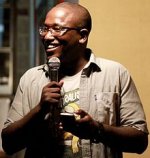 Live Review: Mission Creek Festival 2014, Day 2
Hannibal Burress, Earth, CJ Sullivan, Taser Island, Curt Oren
Recent years have seen another golden age for comedy come about, and thankfully, the top tier acts have spread past the major markets to infiltrate our little corner of the world. Recent years have seen titans like Louis C.K. and Patton Oswalt visit the area, while Mission Creek itself has pulled such heavy hitters as Tig Notaro as well as a special one-time-only show featuring David Cross, H. Jon Benjamin, and Jon Glaser. This year, the festival was able to get Chicagoans
CJ Sullivan
and...
April 2nd, 2014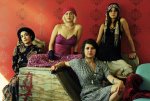 Live Review: Mission Creek Festival 2014, Day 1
Warpaint, Alex Body, Koen Holtkamp, Idpyramid
Each year for the past several years, the spring in Iowa City comes upon us in a variety of unpredictable ways. The weather can range from blizzards to the traditional airy springtime temperatures, hopes of a good basketball team may be raised or dashed to bits on various brackets, and we can be any number of weeks away from summer. One thing that has remained constant for quite some time now is the onset of Mission Creek week. The first week of April finds Iowa City's patrons of the arts gathered around the...